Search results
TopCare TC ULT WHTNG STR , 10 each, $17.99
TOPCARE ULTRA WHITENING STRIPS. 10 DAY DENTAL WHITENING SYSTEM. SLIP-FREE DRY TOUCH STRIPS. ENAMEL SAFE. 20 STRIPS. 10 EASY FIT TREATMENTS EACH WITH 1 UPPER AND 1 LOWER.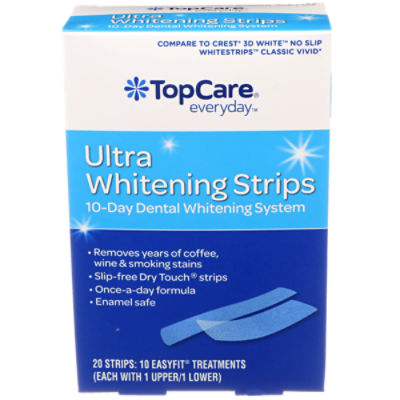 TopCare TC ULT WHTNG STR , 10 each
Open Product Description
Offer Valid: Nov 26th - Dec 3rd
Can't find what you're looking for?