Search results
Mountain Harvest® Original Mashed Potatoes, 13.75 oz box, $2.99
At Mountain Harvest, we're passionate about the simple goodness of real, wholesome food. That's why we use 100% real potatoes to craft our hearty and delicious products. Join us at the table to savor the authentic taste of Mountain Harvest.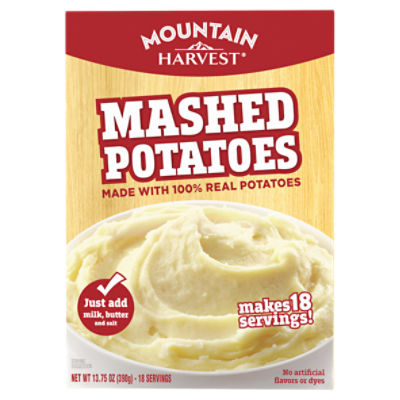 Mountain Harvest® Original Mashed Potatoes, 13.75 oz box
Open Product Description
Can't find what you're looking for?