Search results
Option 2 Emergency Contraceptive Tablet, $29.99
Option 2 Emergency Contraceptive Tablet Compare to Plan B One-Step® active ingredient Drug Facts Active ingredient - Purpose Levonorgestrel 1.5 mg - Emergency contraceptive Use For women to reduce chance of pregnancy after unprotected sex (if a contraceptive failed or if you did not use birth control) This product works mainly by preventing ovulation (egg release). It may also prevent fertilization of a released egg (joining of sperm and egg) or attachment of a fertilized egg to the uterus (implantation).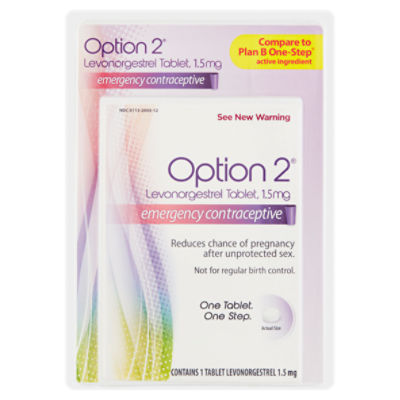 Option 2 Emergency Contraceptive Tablet
Open Product Description
Can't find what you're looking for?