Search results
Pacific Foods Original Hemp Plant-Based Beverage, 32 fl oz, $5.49
Pacific Foods Hemp Plant-Based Beverage is smooth and creamy with a nutty flavor. Made from the hemp seed, it's a great source of plant-based nutrition including Omega 3 and 6 and essential amino acids. At Pacific Foods, we're proud of using time-honored recipes and quality ingredients. We steer clear of additives and GMOs and always will. Our mission is to nourish every body, one meal at a time.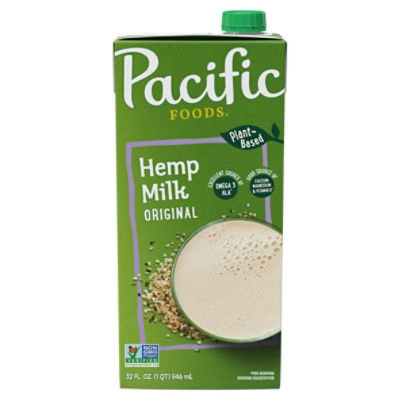 Plant Goodness
Vegan
Heart Health
Pacific Foods Original Hemp Plant-Based Beverage, 32 fl oz
Open Product Description
Can't find what you're looking for?