Search results
BulbHead Ruby Movers, XL, 4 count, $19.99
Red means they're authentic.™nnWant to rearrange the living room, clean behind that chest, or move that heavy king size bed? With Ruby™ Movers you can! The premium furniture sliders that let you move furniture all by yourself! Just lift, place and slide across most hard surfaces, even carpets!nnRuby™ Movers work on:nCement, ceramic tile, linoleum, carpet & other non-scratchable floorsnnEasily Move Sofas, Beds, Cabinets + tables, dressers, entertainment units, appliances, bookcases, china cabinets, desks & so much more!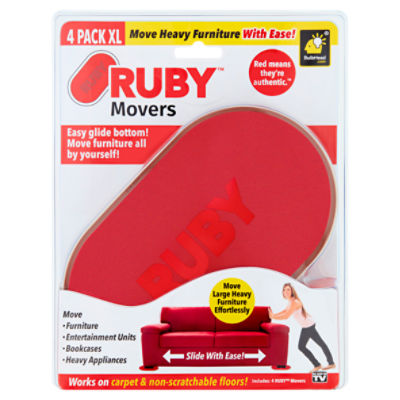 BulbHead Ruby Movers, XL, 4 count
Open Product Description
Can't find what you're looking for?