Search results
Jergens Natural Glow + Firming Daily Moisturizer, 7.5 fl oz, $10.99
Create your own sunshine with Jergens Natural Glow Moisturizers.nClinically proven to reduce the appearance of cellulite in as little as 7 days, Jergens Natural Glow +Firming Daily Moisturizer gradually creates and maintains nourished, sun-kissed color for beautiful, glowing skin. Our breakthrough formula, with patented technology delivers flawless award-winning color and a streak-free, hassle-free application experience.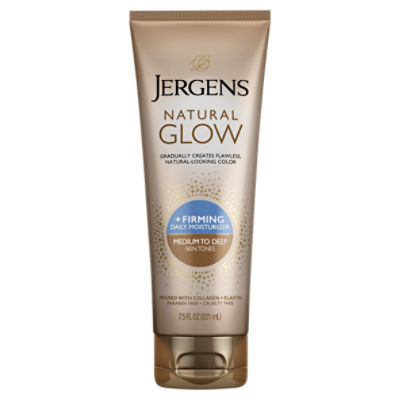 Jergens Natural Glow + Firming Daily Moisturizer, 7.5 fl oz
Open Product Description
Can't find what you're looking for?