Don't Wait.. Vaccinate!
I
mmunizations are not just for children. All adults need vaccines.
Speak with your ShopRite Pharmacist to make sure you are up-to- date with immunizations recommended for you.
ShopRite Pharmacists are trained & certified to be vaccine experts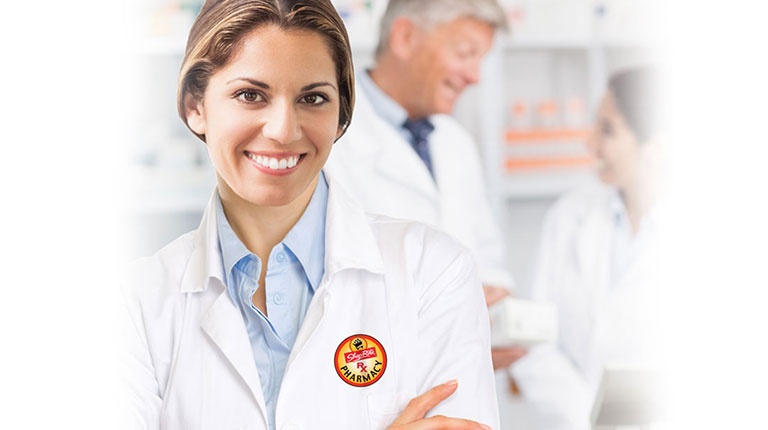 Shingrix Immunization
Now available by your ShopRite Pharmacist
Shingrix is a new FDA-approved vaccine for the prevention of shingles in adults 50 years and older. In the U.S., currently, 1 million people get shingles every year, and about one out of every three people will get shingles in their lifetime. Shingles are caused by the same virus that causes Chicken Pox. If you've had chickenpox, you have the shingles virus inside you. Speak with your ShopRite Pharmacist to see if Shingrix is the right choice for you. Learn more about shingles
Pneumonia can lead to infections of the lung and middle ear, heart problems, brain damage, loss of hearing, or even death. Adults 65 or older, people with underlying medical conditions, and people who smoke should be vaccinated. Learn more about Pneumonia
Measles, Mumps, Rubella Each is easily spread from person to person through the air. If you were born in 1957 or later, and don't have a record of being vaccinated or having had measles, mumps or rubella speak to your Pharmacist or health care provider about vaccination. Learn more about measles, mumps, or rubella
Tetanus, Diphtheria, Pertussis (Whooping Cough) Tdap All adults who have never received the Tdap vaccine, pregnant women, and anyone who will be around babies (including parents, grandparents & childcare providers) should be vaccinated. Learn more about Tetanus, Diphtheria, or Pertussis (Tdap)
Chicken Pox is highly contagious. Adults who've never had chickenpox or received the chickenpox vaccine should get two doses, at least 28 days apart; especially health care workers, teachers, staff & residents in nursing homes, and childcare workers. Learn more about Chicken Pox
Human Papillomavirus (HPV) Most common in people in their late teens and early 20s. The HPV vaccine is recommended for girls aged 13 through 26 years and for boys age 13 through 21 years. The HPV Vaccine is a strong weapon to help prevent several types of cancer. Learn more about HPV
Medicare Part B and many insurance plans are accepted.
Speak with your ShopRite pharmacist for more information.
Click below to download our immunization consent form – complete the form and bring it with you to your local ShopRite

ShopRite Universal Immunization Consent Form

Click here to schedule an appointment
Disclaimers: Not all immunizing agents are available for pharmacist administration. Availability subject to immunizing pharmacist on duty, availability of vaccine, and state and federal regulations.
Talk to your ShopRite Pharmacist today!
Certain State and Age immunization restrictions may apply, see your ShopRite pharmacist for details.